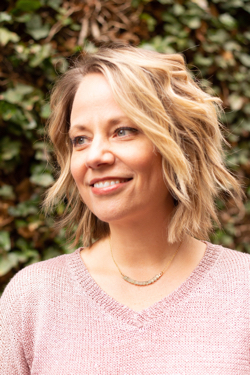 Carma J Roetcisoender, MA, LMHC
As a counselor, I am honored and privileged to walk alongside people during seasons of life when extra encouragement, support, and hope are needed. Often life can be isolating and lonely, making our seasons of pain and loss even more difficult to bear. This is where the support of others can be so vital and help us continue moving through our season of difficulty into a brighter tomorrow.
I believe healing is the most transformative when you feel safe and secure while you wrestle through life's questions and find your pathway through. I am experienced in helping people with life transitions, grief and loss, career changes, and trauma. I have a special interest in helping those who are living with chronic pain or illness and challenging health issues. My approach considers the impact trauma and early relationships have on life and incorporates well-researched and evidence-based counseling theories in a practical way.
I hold a Masters in Professional Counseling from Liberty University and a B.A. in English from Southern New Hampshire University. I have worked for the majority of my career supporting and educating others. Since 2008 my work has focused on helping vulnerable children and adults who have experienced poverty, homelessness, sexual and physical violence, and trauma. Since entering the counseling profession my primary focus has been helping survivors of sex trafficking find new hope and life through individual and group therapy.
My Christian faith inspires how I see the world and the inherent value and dignity of each person. I am comfortable exploring issues of faith when they are important to a client and I welcome all faith backgrounds and perspectives to counseling.
I love to travel and learn and experience new cultures. I have enjoyed visiting many first and third world countries participating in mission trips, community development projects, sight-seeing tours, and wonderful visits with friends. I love living near the ocean and try to be near water as often as possible!